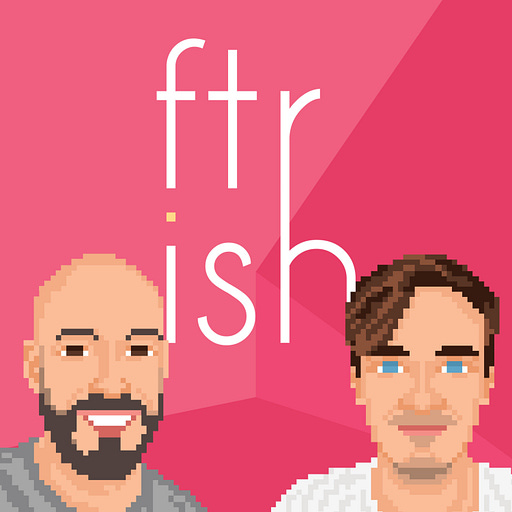 Apr 21, 2020 • 1HR 14M
e27/ Guilty Pleasures In Times Like These <3
Join Gerhard and Pete as they sit down to talk about topics ranging from culture, technology, product design, startups and life in the digital age, whilst they try to maintain some sort of credibility. Drinks will be drunk, long-distance bromance will be maintained and who knows, you might learn something from it.
In our latest episode we are trying out the fireside chat format, in which we simply ask each other casual questions ranging from our current habits and routines, what books we have read lately, what movies we would recommend and why guilty pleasure like TIGER KING are just perfect for times like these. Lastly, we end this episode with some 100% organic and vegan nerd talk about Animal Crossing: New Horizons. What a game.
As always, relax and tune in for some Futurish time with Pete and Gerhard.
References:
Books - Mistborn: The Final Empire, Children of Time, 50 Great Myths of Popular Psychology

TV Series - The Mandalorian, Tiger King, Too Hot to Handle

Games - Animal Crossing: New Horizons